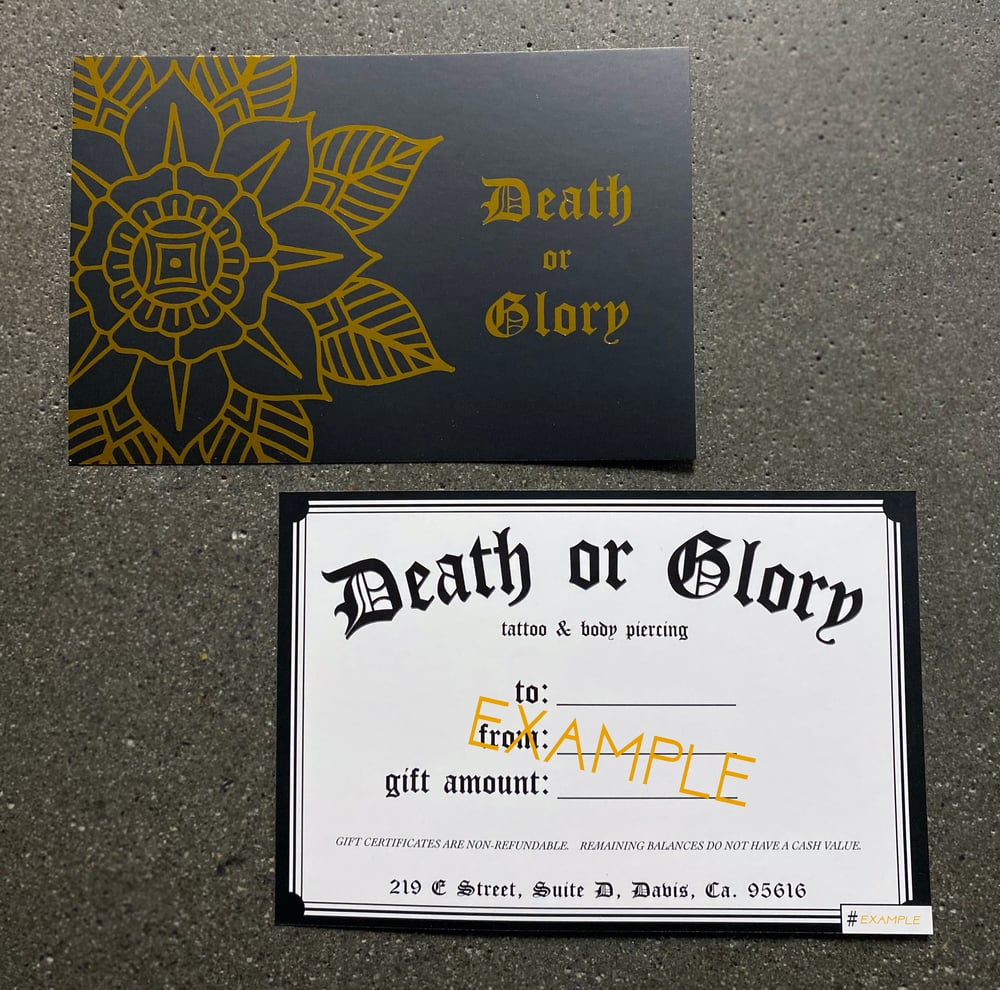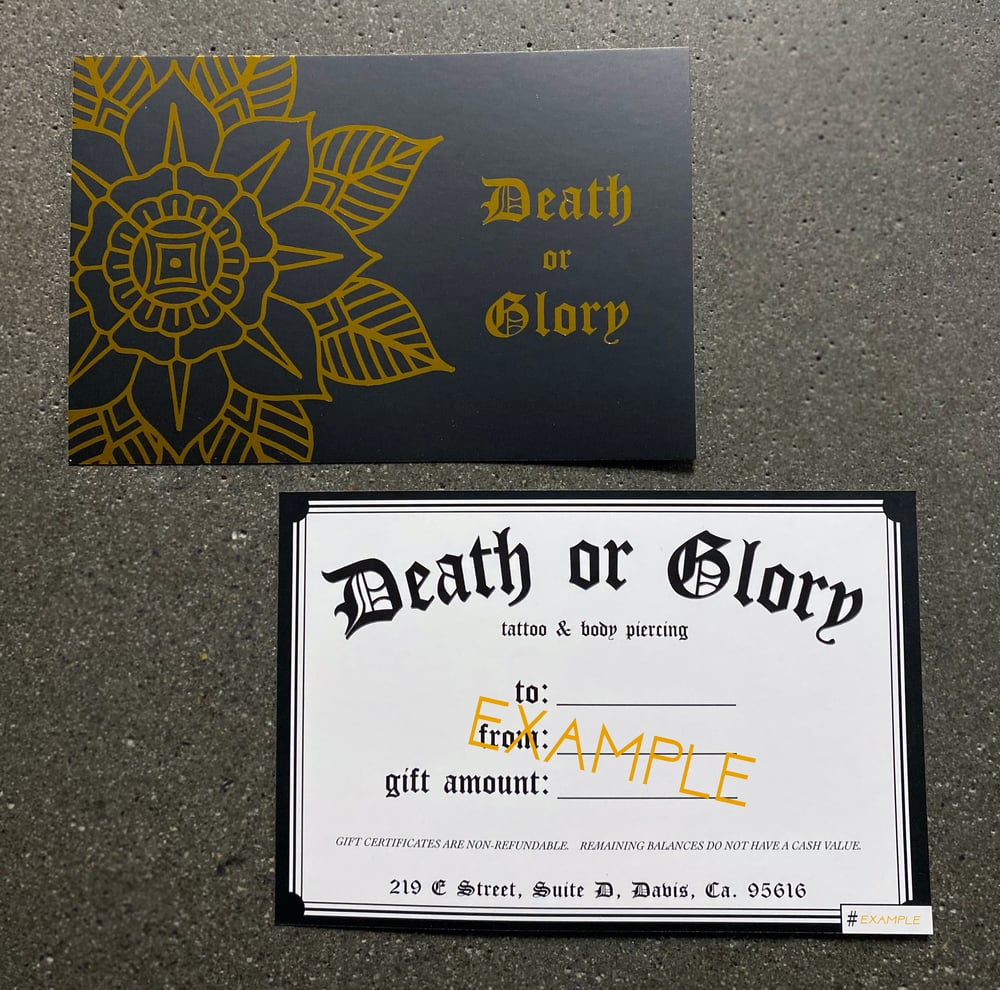 Gift Certificate
$100.00
Death or Glory gift certificates are available! Applicable to any tattoo or piercing services. Gift certificates do not expire and can make the perfect gift for just about anyone.
PLEASE CONFIRM IN THE NOTES: recipient name and sender name as we will fill this out for you (ex: "to:" and "from"). Address provided is where the gift certificate will be mailed unless otherwise noted.
Will ship 3-5 business days from date of purchase.
(Gift certificates are non-refundable and remaining balances do not have cash value.)